Tranquility Touch Massage
Relax. Unwind. Rejuvenate.
An oasis of tranquility, we are delighted to offer you the best in massage therapy skills and treatments.  Professionally trained, experienced and nationally licensed massage therapist, offering Relaxation, Swedish, Therapeutic, Hot Stone, Deep Tissue, Myofascial Release Therapy, Reflexology, Clinical Massage and Spa Treatments, all given in a soothing and tranquil environment.
First-time clients receive a 60 minute Full Body Massage for $59 (includes full assessment, treatment recommendations and massage).
Tranquility Touch Massage is conveniently located in Idle Hour Suites; it is easily accessible and there is plenty of parking.
Schedule online or give us a call!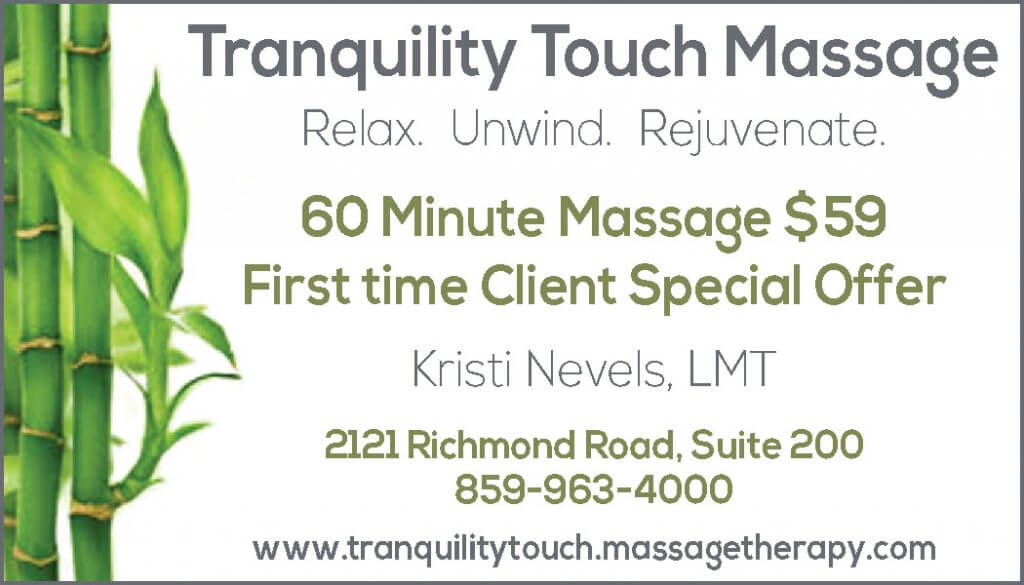 Sunday: -
Monday: 10:00am - 7:00pm
Tuesday: 10:00am - 7:00pm
Wednesday: 10:00am - 7:00pm
Thursday: 10:00am 7:00pm
Friday: 10:00am - 7:00pm
Saturday: 10:00am - 4:00pm
---