By Kelly Heitz
As fall begins this Saturday, September 22, so do the exciting fall festivities throughout the Bluegrass. From football to festivals, there's never a shortage of things to do in Lexington during this season. Autumn seems to be the time where the Lexington area comes to life, which means it's a time for you to get out and explore everything Central Kentucky has to offer!
Here's what's going on this weekend near Lexington:
Versailles Fall Festival
Head to Versailles this Saturday for the 2nd Annual Versailles Fall Festival. Main Street will be blocked off, allowing for local artists and craftsmen to set up shop and show off their work. There will also be live music, food vendors and the ever-popular "Fear the Beer" Run, which is a 1-mile race where each participant must drink a full beer at the start of the race and at every quarter mile throughout. So, essentially, good times to be had by all.
For more info on the festival, visit the Facebook event page or click here to sign up for Fear the Beer!
Spoonbread Festival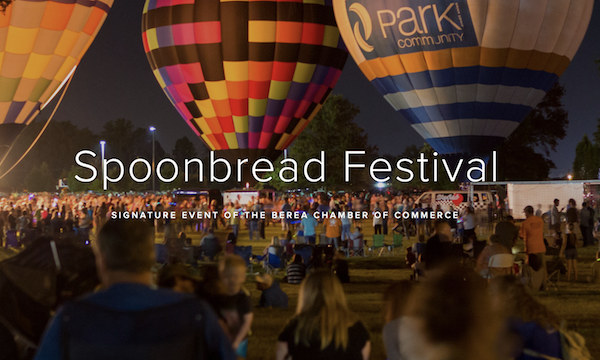 As the signature event of the Berea Chamber of Commerce, the annual Spoonbread Festival is a can't-miss. Held September 21-23 at Memorial Park and Berea Community School in downtown Berea, Kentucky, this famous event is full of live music, family activities and, of course, all the Kentucky spoonbread you could possibly want!
If you attend any event of this three-day festival, it should be the Hot Air Balloon Glow on Friday, September 21 on the Berea Community School lawn. Plop down your blankets and lawn chairs to watch the sky light up in a spectacular hot air balloon light show. You'll also hear live music from The Jeff Richey Experience and enjoy an array of food trucks.
For more information on the entire festival head to spoonbreadfestival.com.
UK vs. Mississippi State Football Game

Can you believe our UK Wildcats are 3-0? After wiping the field with Murray State last weekend and breaking a 31-year losing streak against Florida IN THE SWAMP, we are ready to cheer on the Cats as they take on No. 14-ranked Mississippi State. Both teams are undefeated, so this should be an interesting match-up!
Start the day with tailgating outside Kroger Field. If you don't have a spot in the lot, no worries! The Kroger Tailgating Experience is a VIP tailgate event held before each home game on the lawn next to Bluegrass Technical and Community College. If you've spent more than $35 the week prior to the game (easy to do when you're grocery shopping for the fam), you can eat and drink for free! Free admission prints automatically on your Kroger receipt at checkout.
Also, don't miss the Kentucky Football Pregame Concert Series outside Gate 12 immediately following the Cat Walk (which takes place two hours and 15 minutes prior to kickoff). Look for local food trucks and tons of fan fun!
For more information on tailgating, game tickets and more, visit UKathletics.com/GameDay.