Find Your Perfect Pumpkin this Weekend in Lexington
By Kelly Heitz
It's pumpkin season, y'all! Get in the spirit with some of Lexington's favorite fall traditions. The weather will be perfect this weekend, and the leaves are just starting to change, setting the ideal mood for a whole lot of fall fun for the whole family (big and little kids alike)!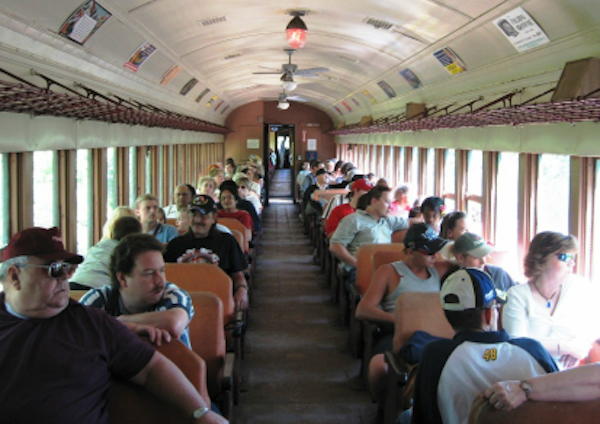 Pumpkin Patch Train
All aboard! Grab the family and hop aboard the Bluegrass Scenic Railway Museum's Pumpkin Patch Train every Saturday and Sunday in October. Now that the leaves are finally beginning to turn, this weekend will be the picture-perfect time for this annual fall tradition.
This adventure leaves from the Bluegrass Railroad Museum in Versailles, Kentucky and makes a stop of Life Adventure Center's Abbott Station. Here, you'll experience a roaring campfire and get to pick out your very own pumpkin. All proceeds from event ticket revenue and pumpkin sales go directly to the non-profit Life Adventure Center.
For more information and to purchase tickets, head to bluegrassrailroad.com.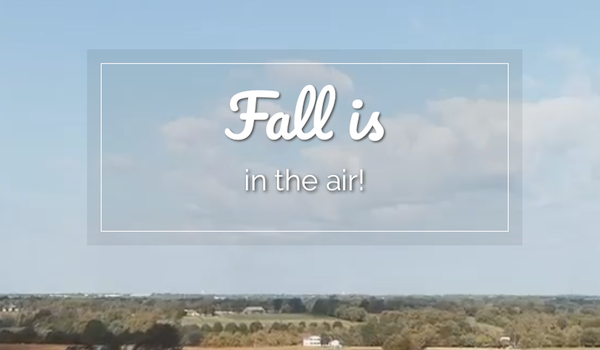 Harvest Festival at Evan's Orchard Cider Mill
One of Central Kentucky's favorite places to celebrate fall is at Evan's Orchard Cider Mill in Georgetown. Each autumn, the 5th generation family farm hosts the community for Harvest Festival every weekend in October. The much-anticipated event features pumpkin picking, homemade apple cider, caramel apples, fried apple pies, pony rides and much more.
Get your obligatory fall family pumpkin patch pic while enjoying Kentucky's beautiful fall weather this weekend. For more information on the exciting stuff Evan's Orchard has planned, head to evansorchard.com.

Pumpkin Jamboree at Eckert's Boyd Orchard
Only a few minutes outside Lexington, Eckert's Boyd Orchard is the perfect place for an afternoon of fall tradition. Hop on a hayride out to the patch to search for your perfect pumpkin. Boyd Orchard's pumpkins range from a couple pounds to more than 150 pounds!
The annual Pumpkin Jamboree features wagon rides, music, pony rides, and their famous apple cider donuts. We recommend taking a batch to-go. You can heat them up in the microwave for a melt-in-your mouth superior donut experience.
For more information, visit https://www.eckerts.com/new-events/ljgnc47yrayf3nz9egleykrg68l288.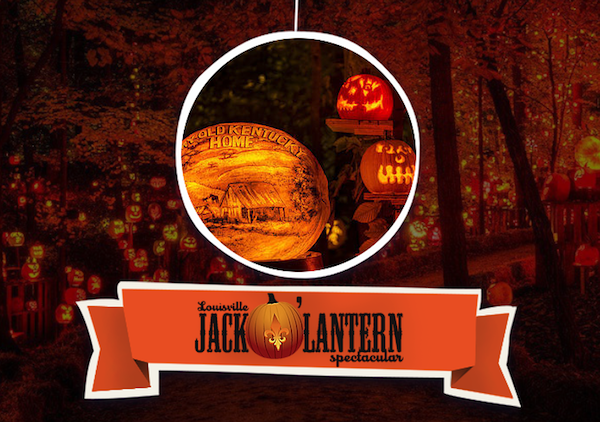 Louisville Jack-O-Lantern Spectacular
As much fun as fall in the Bluegrass Region can be, it's worth the short trip to Louisville for the Jack-O-Lantern Spectacular at historic Iroquois Park. The event runs throughout the month of October beginning at 7:30 p.m. each evening.
You can't miss the jaw-dropping display of over 5,000 professionally carved jack-o-lanterns transformed into stunning works of art and lighting nearly one-third mile trail. Grouped in themed scenes and set to music, this year's show, "A Night at the Library", is a celebration of the Smithsonian's 50th anniversary with vignettes highlighting imagery from literature, pop culture, history, arts and cinema. Proceeds from the event benefit the Louisville Parks Foundation.
For more information, head to jack-o-lanternlouisville.com.