Make The Most of the Last Weekend in July
By Ashley Alt
This weekend marks the last weekend in July, which, not to be a downer, also means that we are approaching the last month of summer.
So, everyone in favor of savoring these final moments of the splish-splash season, keep reading. There's plenty to do to get your summer fill if you haven't already gotten it.
Moonlight Movie
Wind down from a long work week with the kiddies at The Barn at The Summit on Friday. Beginning at 6 pm and ending at 11 pm, activities include far more than a movie (which will begin precisely at dusk on Marion Street). Here is a brief summary of this family friendly frenzy event:
Held at The Barn, there will be a caricature shop where the kiddos can sit pretty while cartoon illustrations are drawn up. Meanwhile, live music will be played by Eliza Sayers to all attendees' delight, and for the adults in the crowd, Whiskey Bear is offering $5 Rum Swizzles.
Across the street On The Green, a Henna tattoo artist awaits to craft their magic on the faces and arms of all looking for a little body art. Aslo happening on this grass patch is a dance party and limbo contests.
After those few hours of fun, finally, the movie! Moana will begin playing between 8:30-9 pm, where snacks and sips are available, including craft beer and a wine pop up by Ted's Montana Grill.
In the unfortunate case of rain, this will be rescheduled.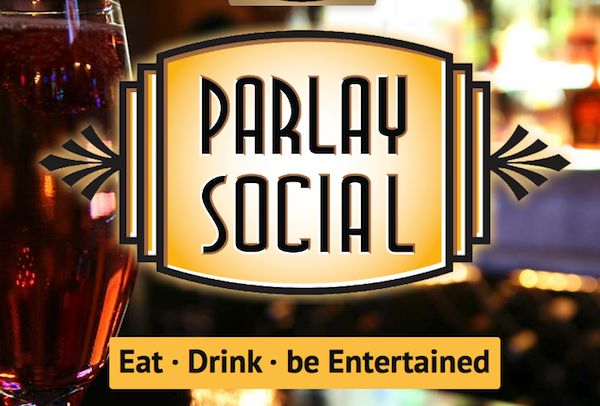 Kenny Owens & Group Therapy at Parlay Social
Searching for more of a luxe-feel Friday? Go to the ever so popular downtown hot spot, Parlay Social.
Local pop/rock group Kenny Owens & Group will be playing at 9:30 pm. Get your friends together, have some cocktails and rock out.
Seed to Feed Dinner
Chef Justin Thompson is at it again with his Seed to Feed Dinner series, and this time, will be joined by Local Feed Sous Chef Julian Stone, where the two will create mouth-watering Japanese flavor-filled dishes for all who attend.
This dinner, held at the gorgeous Yuko-En on the Elkhorn, the official Kentucky-Japan Friendship Garden in Georgetown, will feature ice cold beer, rich wine and signature cocktails among the unique dishes the culinary wizards whip up.
After you've had your fill of food and drink, explore this 6-acre garden designed to have the appearance of a Japanese style strolling garden.
The invigorating culinary experience will begin promptly Friday evening at 6:30 pm. Order tickets here.
Greg Hahn Comedy Off Broadway
In the mood to laugh? Bring some comedy into your Saturday at Comedy Off Broadway at The Lexington Green where Greg Hahn will bring his energetic, "all-out style" of humor to the stage.
His corky, likeable and wild way of making crowds roll have led to multiple television, club, corporate and theatre appearances all across the country. Watch him in action Saturday at 7:15 pm. Grab your tickets here.
Lexington Restaurant Week
July 26 marks the kickoff of Lexington Restaurant Week! Take a break from cooking to celebrate the city's growing cuisine scene. More than 30 of the Bluegrass best restaurants are serving up $27 multi-course meals to wow you and your tastebuds.
Special prix-fixe menus are updated daily. Keep up with the culinary buzz here, complete with a list of participating eateries.
Happy last weekend of July, everyone!