Round Out September with Fun Family Activities this Weekend in Lexington
By Kelly Heitz
The skies have finally cleared in Lexington, and there are plenty of events and festivals this weekend to get your family out of the house and into the fall sunshine. Here's a list of the best things to do in Lexington this weekend.
Anderson County Burgoo Festival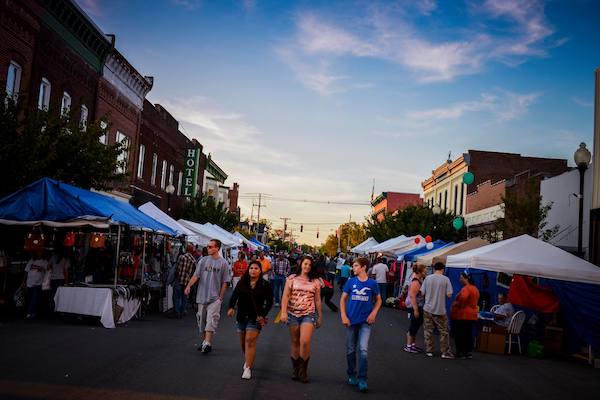 Burgoo is Kentucky's signature stew and deserves an entire festival to celebrate it. The annual Anderson County Burgoo Festival in downtown Lawrenceburg, Kentucky, certainly does it justice with oodles of burgoo, music and entertainment (including a Johnny Cash tribute), a motorcycle show, contests and tons of interesting vendors. The event is this Saturday and Sunday, September 29 and 30, and is perfect for the entire family—whether you've tasted burgoo or not!
For more information, head to https://www.facebook.com/events/630732353941926.
2nd Annual Bourbon Country Burn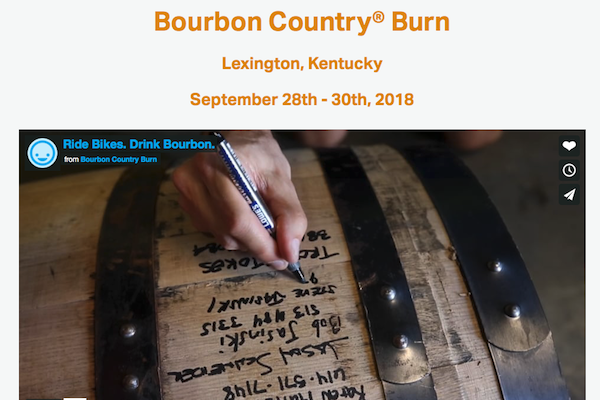 After a successful first year, the Bourbon Country Burn Bike Ride is back! This three-day (September 28-30), fully-supported bicycle tour of the bourbon distilleries and horse farms of Central Kentucky traverses quiet country roads and beautiful rolling bluegrass hills, and welcomes cyclists from all over the country. Daily distance options range from 25 to 100 miles and make stops at up to seven different distilleries throughout the event. Back at Bourbon Base Camp at the Kentucky Horse Park, cyclists sip Kentucky bourbon from the same distilleries they biked to that day and enjoy live entertainment.
For more information on the ride, head to bourboncountryburn.com.
Shaker Village Harvest Fest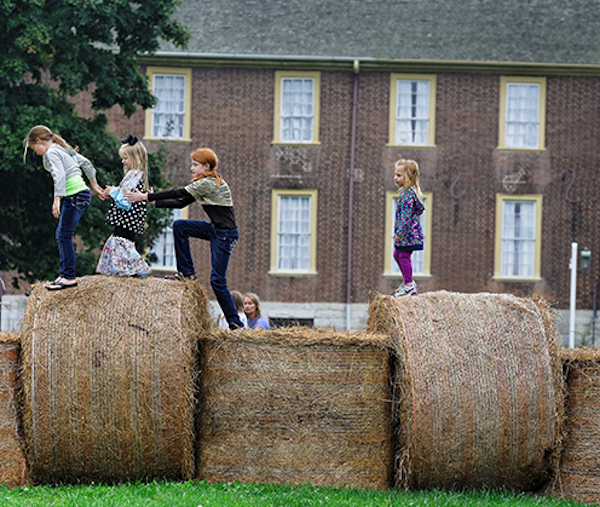 Celebrate all things fall at the Shaker Village this weekend in Harrodsburg, Kentucky—just a short drive from Lexington. The festival includes hayrides, pumpkin painting, hay stack climbing and a bouncy house for the kids. You can also shop for local honey, breads and jams at the Harvest Market, tour the apple orchard, and meet the Village's farm animals. Some of Central Kentucky's best food trucks will be serving grub, along with live music from local stars.
Admission to the festival is included in Village admission, which is $14 for ages 13-61, $7 for ages 6-12, $10 Ages 62 and older, and free for children five and under.
For more information, head to shakervillageky.org/event/2018-harvestfest.
UK vs. South Carolina Football
Can y'all believe it? The Cats are 4-0! After an exciting win over Mississippi State last weekend, the Wildcats are gearing up to take on the South Carolina Gamecocks. Kentucky has a bit of a streak against South Carolina—the Wildcats have beaten South Carolina four seasons in a row—and will be gunning to keep it alive. The game starts at 7:30 p.m.