Celebrate Your Christmas in Lexington
By Kelly Heitz
Happy Holidays! It's the time of year for lots of family, food and warm togetherness, but if cooking for that influx of people isn't your thing, there are plenty of Lexington eateries open for Christmas Eve or Christmas Day celebrations. Here is a list for you to plan your holiday festivities:
Christmas Eve Dining Options
'Twas the night before Christmas and all through the house, hungry relatives are looking for the perfect holiday meal…and something about a mouse. You get what we're saying: your people are hungry and you're not cooking. That's perfectly fine because there are some fantastic chefs in Lex that will do it for you.
If you're in the Hamburg area, Bonefish Grill (bonefishgrill.com/locations/ky/lexington) will be open Christmas eve serving their famous seafood specialties. The location is great for large parties. If you're in Chevy Chase, head to local favorite Sutton's (suttonsrestaurant.com) for an Italian-Southern Christmas that's unique to this area. If you're Downtown enjoying the Christmas lights and the ice rink at Triangle Park, head to brunch at Minglewood (minglewoodlex.com), which will be serving a special Christmas Eve brunch menu.

One of the most festive places in Lexington this time of year is The Summit at Fritz Farm (thesummitatfritzfarm.com), which is decked out with lights greenery and beautiful trees. Walk around and enjoy the sights and stop into Cru Food & Wine Bar (cruawinebar.com/locations/lexington/), which will be serving a special three-course Christmas Eve menu from 4 p.m. to 10 p.m. The event is by reservation only, so call 859.971.9463 to get your spot.
If you'd like an exotic Christmas experience, head to Texas de Brazil (texasdebrazil.com/locations/Lexington), which is known for their interesting meats served family-style. Each adult meal purchased will receive a complimentary soft drink plus a dessert.
On the west end of town, Azur Restaurant & Patio (www.azurrestaurant.com) will be serving up exquisite Christmas Eve dishes for the entire family. Don't worry, their patio is covered and heated, so there's plenty of space for everyone.
Christmas Day Dining Options
On Christmas Day, the dining options around town become a bit slim, but if you're determined to venture out, there are still a few options.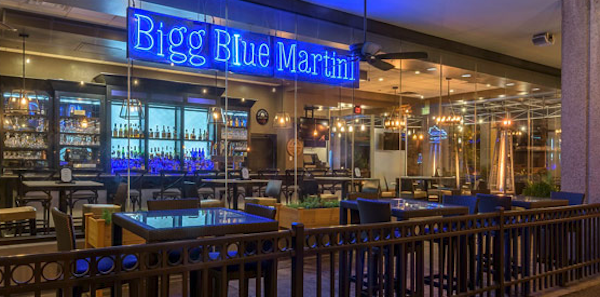 Your first is to go the hotel route. Many hotels in town will keep their restaurants open for the holiday in order to accommodate their guests. Downtown favorites like Bigg Blue Martini (https://www.biggbluemartini.com) and Triangle Grill (https://www.trianglegrille.com) (both in the Hilton) will be open for Christmas travelers and locals.
If you're a big fan of A Christmas Story, treat your family to an Asian holiday at one of Lexington's many Chinese or Japanese restaurants. Asuka Japanese Grill and Sushi (www.asukagrill.com), Asian Wind (www.asianwindlexington.com), Cheng's Chinese (https://www.facebook.com/pages/Chengs-Chinese-Restaurant/111585928881399), Golden Wok (www.goldenwoklexington.com), and Peking Bistro (www.pekingbistro.com) will all be open both Christmas Eve and Christmas Day. So trade in your holiday ham for a sushi or duck, served with rice, of course.
Wherever you decide to spend your holiday, we hope it is filled with happiness, cheer and love!