Fall for the Bluegrass This Weekend
By Kelly Heitz
October has come and gone and we are into November, which means the heart of fall in the Bluegrass. Beat your post-Halloween blues with these exciting events happening in the Lexington area this weekend.
The Breeder's Cup World Championships
Louisville's Churchill Downs, our racing neighbor to the west, is hosting the prestigious Breeder's Cup World Championships this Friday and Saturday, November 2 and 3.
The festivities begin with Future Stars Day this Friday, which features juvenile horses that are a year shy of qualifying for the Breeder's Cup. On Saturday, catch the main event: a full day's worth of championship horse races culminating in the Breeder's Cup Classic. The history making race is almost as exciting as the Kentucky Derby!
For more information head to breederscup.com.
UK Football vs. University of Georgia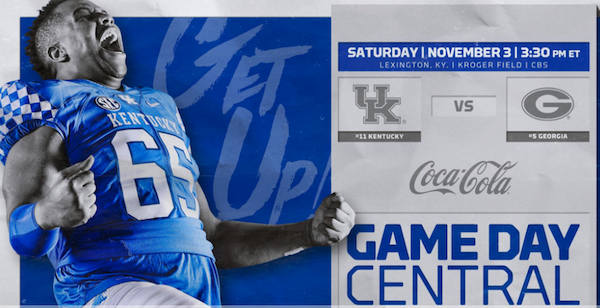 If you are staying in town this weekend, don't miss the much-anticipated UK vs. Georgia football game at Kroger Field. The matchup will decide the winner of the SEC East and who plays in Atlanta for the SEC Championship title.
For tickets and more information on the game and tailgating, head to https://ukathletics.com/schedule.aspx?schedule=97.
Ashland Annual Fall Clean-Up Day
Help keep the gem of Lexington, Ashland The Henry Clay Estate, in tip top shape at this year's annual fall cleanup. From individual volunteers to high school groups and neighborhood associations, everyone in the community is welcome to lend a hand to help keep Ashland's 17 acres looking pristine.
Volunteers will be mulching trails, removing stray limbs, clearing invasive plant species and more. Tools will be provided along with t-shirts and work gloves. The event begins at 9 a.m. and will culminate with a thank-you lunch at noon on the stunning home's patio.
For more info head to https://henryclay.org/event/fall-clean-up-day-november-3rd.