By Kelly Heitz
Although it seems we went into Christmas mode as soon as the clock struck midnight on Halloween, Central Kentucky is still extremely excited about the holiday of giving thanks. Turkey Day is almost upon us, and while we love spending the day with family and loved ones, who's to say you can't do that at some of Lexington's most treasured restaurants?
Several Lexington eateries will be open for the Thanksgiving holiday and serving up exquisite traditional feasts. So, if you'd rather not spend the entire day slaving over your oven, head to one of these Lexington Thanksgiving spots for you 2018 celebration.
Thanksgiving Dining
Jean Farris Winery & Bistro
For a Thanksgiving meal with a view, head out to Jean Farris Winery & Bistro, which is a stunning winery and restaurant nestled in the rolling hills of the Bluegrass. The winery's bistro will be offering a three-course dinner from 1 p.m. to 7 p.m. on Thursday, November 22. The meal is $50 per person plus tax and gratuity. will offer a three course dinner from 1 pm to 7 pm on Thanksgiving Day.
Don't just show up on Thanksgiving Day though! Advance reservations are required and can be made by calling 859.263.WINE or online at jeanfarris.com. For more information on the event or to take a look at the delicious menu, head to https://www.facebook.com/events/477444279448606/.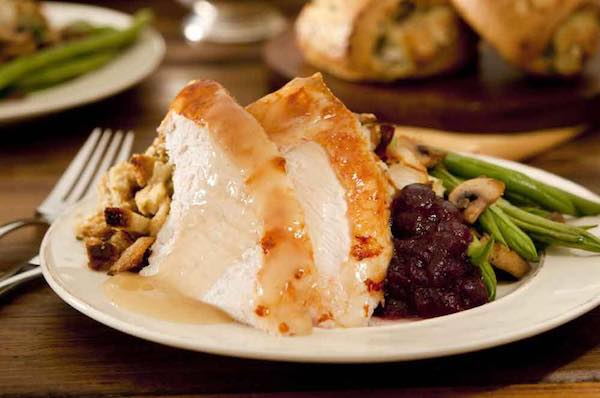 Lockbox
21c Museum Hotel's signature restaurant Lockbox is hosting a Thanksgiving feast on Thanksgiving Day from 1 p.m. to 7 p.m. Chef Jonathan Searle will be creating mouthwatering versions of your favorite holiday dishes, with his signature twist, of course.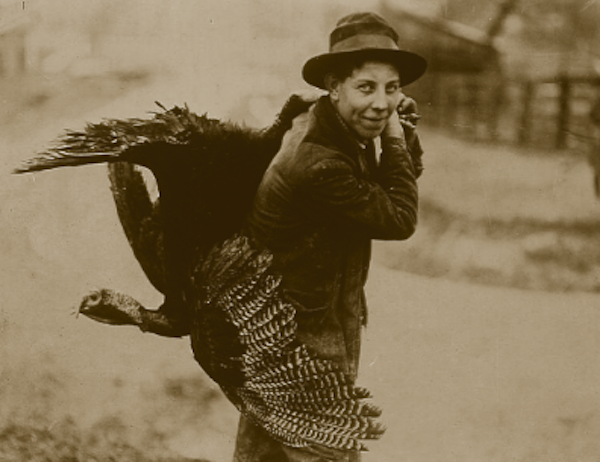 Your table will start with pre-set starter platters and a salad course served family-style. From there, you'll have a tough time choosing between Searle delectable main course options, which will all be serves meat-and-three style to the table.
Pricing is $45 to $49 per adult (dependent upon chosen main course) and $25 per child. Seats are by reservation only and can be made by calling 859.899.6860. Check out https://www.lockboxlex.com/thanksgiving-at-lockbox-2/ for more information and to peak at Searle's menu.
Cru Food and Wine Bar
More a modern and elegant Thanksgiving feast, head to Cru Food and Wine Bar at The Summit at Fritz Farm. The restaurant will be serving a prix fixe three-course Thanksgiving menu from 12 p.m. to 9 p.m. on Thanksgiving Day.
You'll be welcomed with a glass of Angry Orchard Rosé Cider (for those guests 21 and older) and start the with a steaming basket of fresh baked bread for the table to munch on while you each choose your favorites for each of the three courses. Trust us, you'll have a hard time with this decision! Each dish is inspired by the fall season and uses fresh ingredients.
Kids 12 and under eat half price, so this is definitely a spot to bring the entire family. Make your reservations at cruawinebar.com/event/thanksgiving-dinner.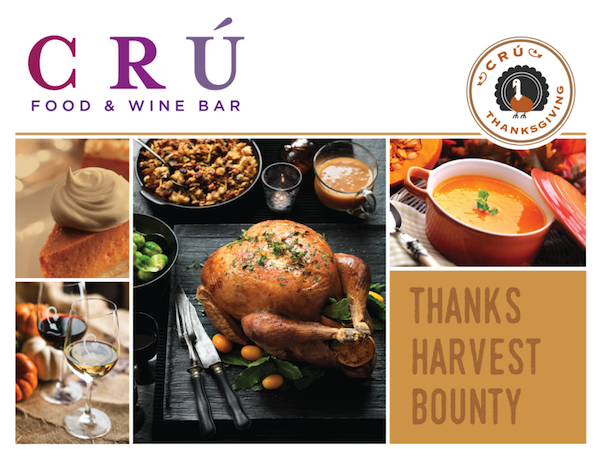 Thanksgiving Weekend Fun
Churchill Downs
At the Home of the Kentucky Derby in Louisville, the entire holiday weekend is a-buzz with food, family and racing fun. From Thursday, November 22 through Sunday, November 25, guests can experience the best of Thoroughbred racing while enjoying a traditional Thanksgiving buffet feast. Races will include seven stakes races, which will include up-and-coming Kentucky Derby hopefuls.
For more information on thoroughbred racing at the Downs or their Thanksgiving celebration, head to churchilldowns.com.
Luminate Lexington
Presented by Kentucky Utilities, Luminate Lexington is Lexington's big kick-off to the holiday season. Festivities will begin Saturday, November 24 at 3 p.m. with children's activities, carolers and the opening of everyone's favorite Unified Trust Company Ice Rink in Triangle Park. Plus, there will even be a special appearance by the big man in red!
The Official Tree Lighting Ceremony presented by G&J Pepsi will happen at approximately 6:30 p.m., so don't be late! For more information, head to the official event Facebook page. https://www.facebook.com/events/485503531971095/
Thoroughbred Classic
Start Turkey Day off right by preemptively burning off all those Thanksgiving calories. Join The Bluegrass Runners at Keeneland for the 35th Annual Thoroughbred Classic 5K & Kay Collins Memorial Mile on Thursday, November 22, 2018 at 9:00 a.m.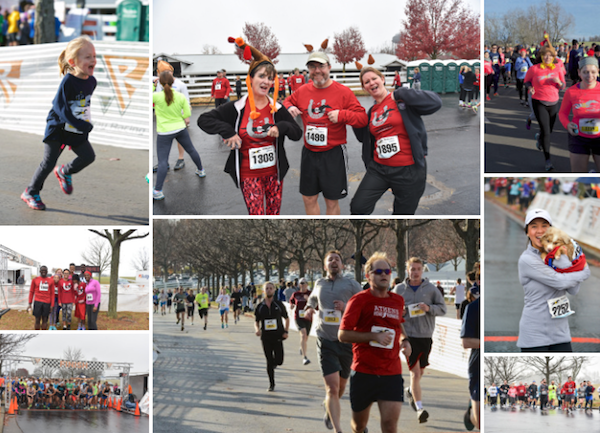 In addition to a fun race, you'll get yummy doughnuts, hot cider, hot chocolate and a commemorative long sleeve shirt. Plus, there'll be a DJ there to create the perfect running atmosphere. All proceeds from the race benefit six local charities the Club has chosen.
To sign up for the race, head to thoroughbredclassic5k.org.